Restorative Detox - 7 Day Metabolic Reset
7 Day Metabolic Detoxification
Regular price

Sale price

$149.99
Provides adequate fuel for both digestive cleansing & other daily activities

Amplifies the body's natural metabolic detoxification

Comes with p

rogram guide and menu plan



Symptoms
Description

The term Detoxification or detox is a prevalent buzzword. It typically refers to the process of following an explicit diet or using exclusive products that are prerogative to rid your body of toxins, thereby refining health and promoting weight loss.

Providentially, your body is well-equipped to eradicate toxins. But studies suggest that detox vitamins are significant and vital elements of a successful detox and sobriety. As vitamins & minerals are an essential part of your body's everyday proper functioning. These detox vitamins are particularly required to remove toxins and rebuild the immune system, thereby improving your gut health. Additionally, they also help you cope with anxiety and insomnia.

Taking OjusLife's Clear Change 7-day program two times a year helps you in metabolic detoxification. The process of metabolic detoxification is a natural bodily way, including, three foremost detoxification pathways:

Phase I (functionalization),
Phase II (conjugation),
Phase III (anti-porter activity).

 In this procedure, fat-soluble mixtures transform and convert as a water-soluble substance before excretion.

We recommend a 7-day detox supplement to be taken only as directed and under the supervision of a licensed healthcare practitioner. Also, pregnant or nursing ladies should avoid this and keep out of reach of children.
This information has not been evaluated by the Food and Drug administration. This information is not intended to diagnose, treat, cure, or prevent any disease.

Dimensions: 9 in x 6 in x 8 in

Weight:

Servings: 21 servings/42 capsules and 21 servings/29.63oz
Ingredients

Vitamin A, Vitamin C, Vitamin D, Vitamin E, Thiamin, Riboflavin, Niacin, Vitamin B6, Folate, Vitamin B12, Biotin, Pantothenic Acid, Zinc, Selenium, Copper, Calcium, Iron, Phosphorus, Iodine, Broccoli Sprout and Floret Powder, L-Lysine, L-Glutamine, DL-Methionine, N-Acetyl-L-Cysteine, Prune Skin Extract, Taurine, L-Tyrosine, L-Arginine, Ornithine, Watercress Aerial Parts 4:1 Extract, Pomegranate Whole Fruit Extract, Decaffeinated Green Tea Leaf Extract, Sulfate, Dried Melon Pulp Juice Concentrate, Manganese, Molybdenum, Silymarin, Artichoke Leaf Extract, Sodium Sulfate
FAQ

Q. Which vitamin is good for liver detox?

Vitamins & minerals are a vital part of your body's everyday proper functioning. These are particularly essential to take away toxins and rebuild the immune system, thereby recuperating your gut health. Hence, taking OjusLife's Clear Change 7-day Program- detox vitamins two times a year helps you in metabolic detoxification and liver detoxification.

Q. Can I take the Clear Change 7-day Program while detoxing?

Yes, you can take that. Clear Change formula- detox vitamins help in detoxification of the body. In this procedure of detoxification, fat-soluble mixtures transform and convert as a water-soluble substance before excretion.

Q. How to detox your body naturally?      

The natural detox cleanse process for your body- drink warm water with lemon juice, avoid packaged fruits juice, swap caffeine beverages to green tea, get adequate sleep, and consume probiotics in your diet.

Q. What foods naturally detox the body?

The certain foods items that detox your body are- ginger, lemons, garlic, artichoke, beetroot, green tea, cabbage, fresh fruits, brown rice, and watercress. Apart from this, you can also take natural detox cleanse supplements.
Pharmaceutical Grade

Ojus supplements are approved and tested by a doctor. Our products are produced by USP-certified manufacturers in the U.S. A. Our doctors have chosen each of our supplements to ensure they are formulated with vitamins, minerals, nutrients, and botanicals in their most digestible and effective form.
Share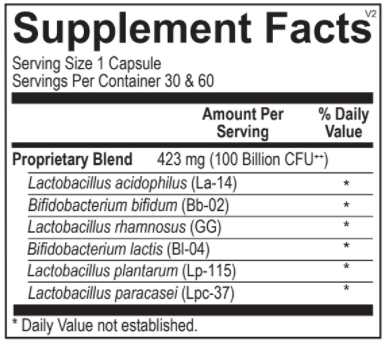 FAQs
Our Supplements
Q: What makes the supplements from Ojus different?

A: At Ojus, we believe that true health starts from within. That's why our supplements are designed to nourish your body with the highest-quality nutrients in highly absorbable and bioavailable forms. All of our supplements are in capsule form, which allows for easy digestion and absorption. We also use molecular forms of nutrients that are found in our cells and healthy foods, which makes our supplements highly absorbable. This means that your body can more easily utilize the nutrients, resulting in maximum benefits. We also conduct rigorous testing to ensure that our supplements are free from harmful contaminants and meet our strict standards for purity and potency. When you choose Ojus supplements, you can trust that you're getting the highest-quality products that are backed by science and designed to support your optimal health and wellbeing.
Q: Can I take Ojus supplements if I'm on prescription medication?

A: We always recommend that you consult with your physician or healthcare provider before taking any supplements, especially if you're currently taking prescription medication. While our supplements are made with high-quality ingredients and designed to support your health and wellbeing, they may interact with certain medications or health conditions. Your healthcare provider can help you determine if our supplements are right for you and ensure that there are no potential risks or complications. As a general rule, it's always best to err on the side of caution and consult with your healthcare provider before starting any new supplements or medications.
Q: Do your supplements contain dairy, gluten, nuts, or sugar?

A: No, our supplements do not contain dairy, nuts, gluten, sugar. We understand the importance of offering supplements that are safe and effective for everyone, regardless of dietary restrictions. We're committed to providing only the highest-quality ingredients and formulations in all of our supplements. That's why you can trust that our products are free from common allergens and filler ingredients that may be harmful to your health.
Orders
Q: Can I return a product if I'm not satisfied with it?

A: Unfortunately, due to the nature of our products, we are unable to accept returns. However, if you have any issues with your order, please do not hesitate to contact us. Our team is dedicated to ensuring your satisfaction and we will do our best to address any concerns you may have.
Q: Do you ship internationally?

A: At this time, we do not offer international shipping. We currently only ship within the United States. However, we are always exploring new opportunities to expand our reach and may offer international shipping in the future. Please sign up for our newsletter or follow us on social media to stay updated on any changes or updates to our shipping policies.
Q: Do you offer any discounts or promotions?

A: Yes, we periodically offer discounts and promotions on our products and services. To stay up to date on our latest offers, be sure to sign up for our newsletter and follow us on social media. We also offer free shipping on orders over a certain amount, so be sure to check our website for details.